Product Description
White crystalline powder. Antimony trioxide is the earliest application as flame retardant, the company produces Sb203 with such characteristics as high purity, high whiteness, narrow size and more than 98% cubic crystal. Level 99.90 products can be used as bottle grade polyester catalyst.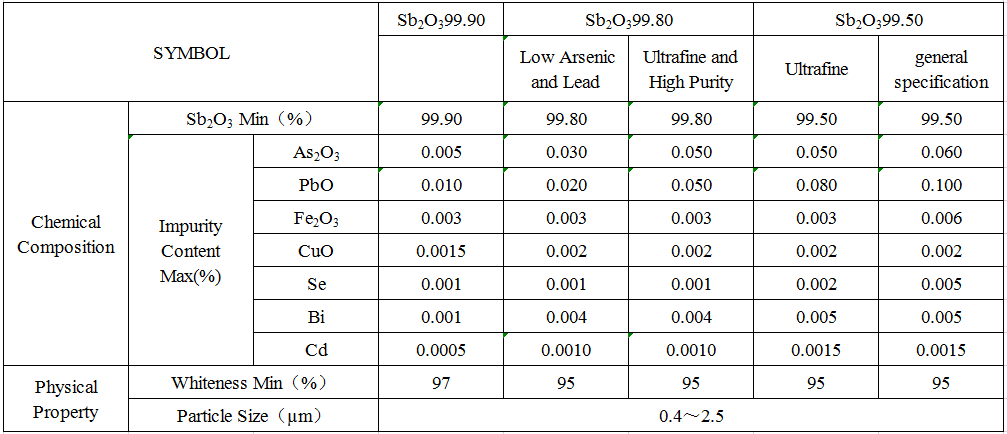 Packing:In paper bags of 25kgs net each, 40 bags on a pallet. In supersacks of 500/1000kgs net each with pallet of 1000kgs.
Product of defferent specifications and packing is also available according to sustomer's specific requirements.